It's hardly news that a fresh coat of paint may improve the appearance and value of a rental home, allowing you to either sell it for more money or justify raising the rent. But how do you do it properly without breaking the bank? Here is your Guide to Painting your Rental Property in Calgary.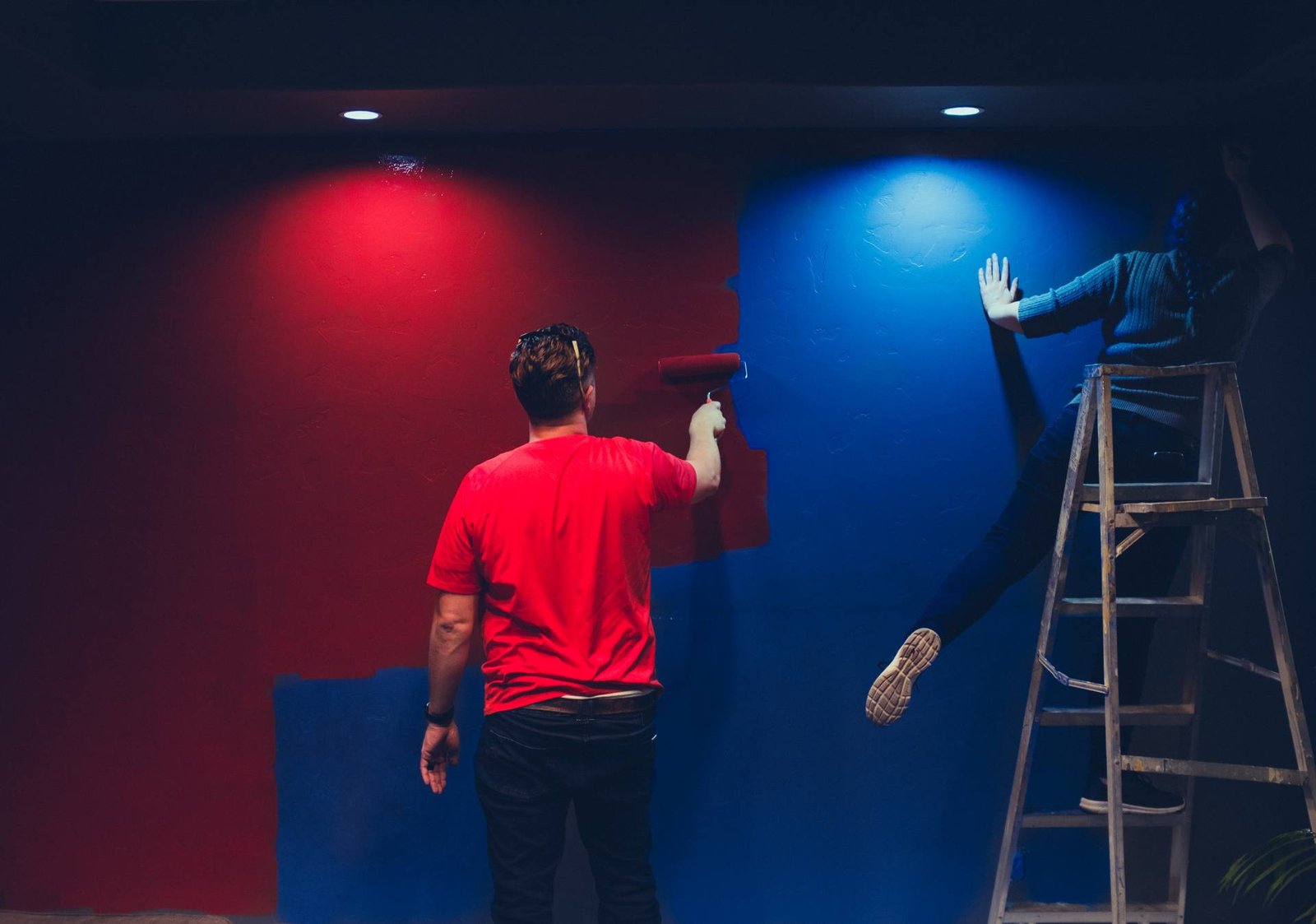 This is why, when it comes to rental property upkeep and management, painting the outside and inside of the house is so vital. However, there are numerous myths and misconceptions about painting rental apartments, and there are several things you should avoid doing. As a result, we've put up a handbook for rental/investment property owners.
This explains why, when it comes to rental property care and management, painting the outside and inside of the house is so crucial. However, there are a lot of myths and misconceptions about painting rental apartments, and there are several things you should avoid doing. As a result, we've put up a handbook for landlords and investors.
Should You Repaint or Just Fix the 'not too good'
Most of the time, you can't charge the tenant if they've been careful — no careless or intentional damage or markings. Some landlords are harsher and only want to keep the property in immaculate shape, which is why they would charge the renter for even the smallest problem. It's critical to strike a balance between keeping a decent renter and having a fair agreement between the landlord and the tenant. Our advice is to spell out all expectations before signing a contract so that there are no misunderstandings after they move in.
In most circumstances, washing the walls (as part of a tenant's maintenance plan) will assist preserve the appearance and reduce the need to repaint the walls on a regular basis.
Tenant Unwillingness to Pay for House Repainting
If something breaks or has to be repaired in a rental property, it's crucial to know who is responsible for fixing it and paying for it.
There's a chance you'll find renters who respect your rental as much as you do your own house. You must, however, be prepared to seek. It's tough to come up with a score system that can assist you determine if the renter will take after the property or not. However, before you sign a lease with the renters, you can specify who is accountable for particular maintenance tasks if both parties agree. However, if no agreement is reached, tenants are not liable for the expense of the painting job unless there is deliberate or thoughtless damage – wear and tear is usually acceptable.
Making Repainting Permissible to Tenants
Landlords are not unfamiliar with allowing tenants to paint. It's a regular request from renters who want to stay in the property for an extended period of time and who want to take good care of it. In certain circumstances, landlords will agree, but expectations must be set up front (for example, color, quality, and finish), or else it will become an issue.
Worst case scenario: your property is painted in a color you didn't expect, or the quality of the finish is poor. Because you give them permission to do so, you are not authorized to take money from the tenant's rent legally. So, unless you know the tenant is a pro or have done it previously, don't allow it done without a professional input.
The Allure of a Freshly Painted Space
For purchasers and tenants, fresh paint and bright new walls give the home a "new" image. Most renters would always choose a freshly painted rental home (or be ready to pay a higher rent) over a filthy and worn-out rental property. They do this because a newly painted home has a more enticing appearance than one that is dirty and old, and it also provides the idea that the property is cleaner.
Furthermore, new paint is something that every landlord should think about before re-renting the house. You can rapidly fix the holes, dings, dents, and nicks in your property's wall with a fresh coat of paint But it will be much more difficult to combine this with a new coat of paint.
Durability of Paint
A well-done paint job, according to experts, should last between seven and 10 years. However, you should keep in mind that wear and tear causes scratches, scuffs, and chips. Repainting should only be done in the event of dated rooms, scuffed rooms, nicked rooms, or damaged rooms that cannot be repaired. Repainting is also the ideal solution just if you want a different hue.
Most landlords will fix just the damaged sections of the ceiling or walls before repainting them. If you have enough time and all of the necessary materials, you may use this chance to repaint the entire room or wall. You'll wind up with new paint that's cleaner and brighter as a result of this.
Most paints (Dulux  for example) come with years warranty in case there are any concerns with the paint, such as fading or color change.
Basic Painting You Should Know
Consider learning the fundamentals of several paints so that you can make an informed selection. The quality of the home paint you use will impact how long your property's interior paint work lasts. In addition, the endurance of various coatings varies significantly. For example, if you're painting a house to sell, you might be able to save money by using cheaper paints and applying fewer coats of paint.