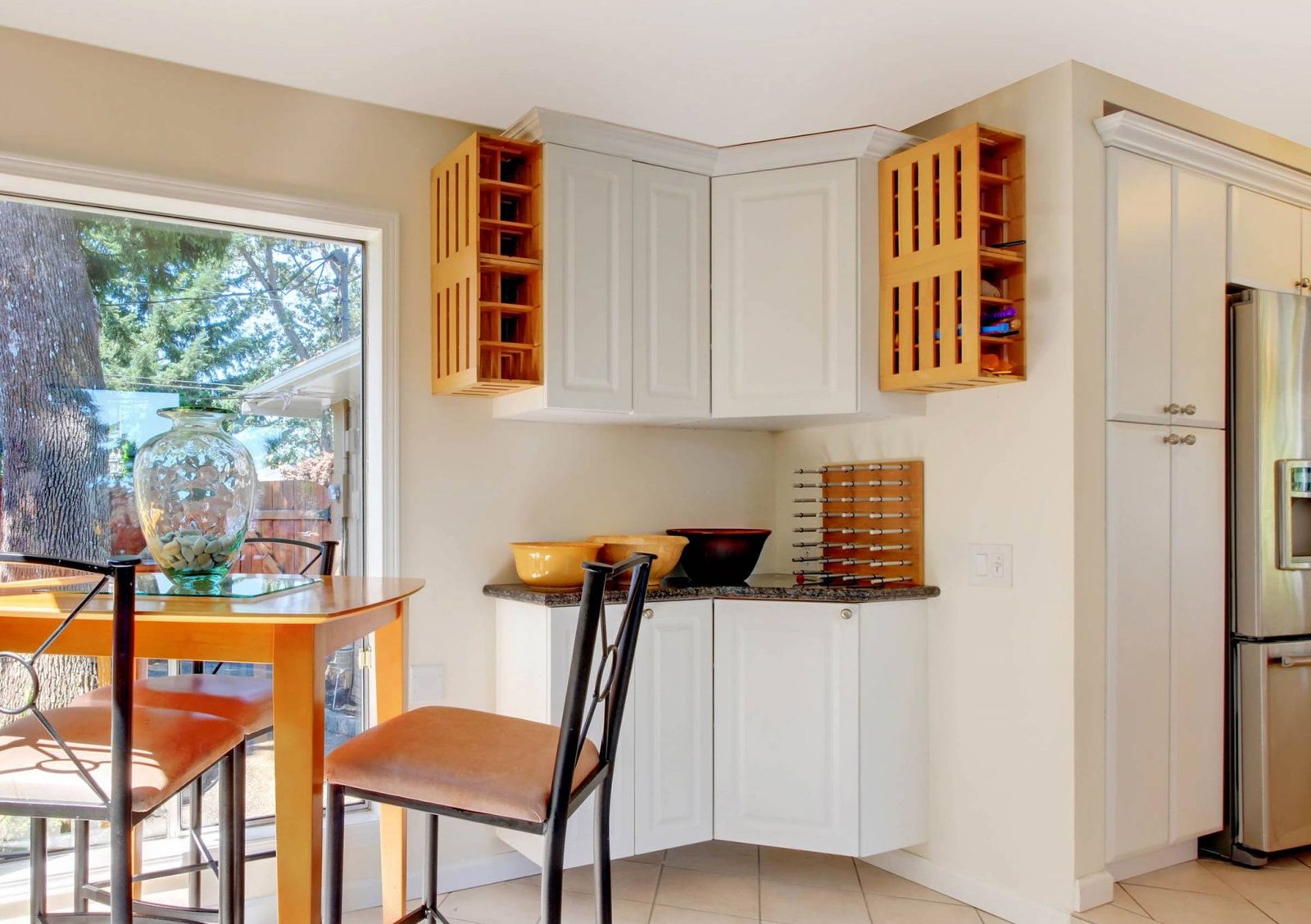 Professional Painting Company in Calgary
Cabinet Retouching Painting Services
The retouching of cabinets by our expert gives your kitchen or bathroom an entirely new look for a fraction of replacement costs and with our reliable and durable retouching services, you are rest assured of brand new looking cabinet without having to spend monies on buying new ones. Are your cabinets dinged, scratched, or looking a bit outdated? Here is good news: you don't need a full cabinet replacement, because with Lucky painting Company Limited in Calgary, you can get the feel of a brand-new kitchen or bathroom without the time or budget needed to install completely new cabinets
Depending on the condition of your cabinets and the style you're after, we have series of options with our Cabinet retouching experts. Our services ranges across smaller-scale works, which includes cleaning and minor repairs of scuffs, scratches and dings or touch-ups for missing color and finish.
In bigger scales, we deliver full transformation of your cabinet by updating your paints, refacing your cabinets with new looks and maybe changes of veneer where needed. However, with constant use comes wear and tear, cabinets are parts of the furniture in the home that take the most beating. We offer the best cabinet retouching and refinishing in Calgary for your home delight.
We are Calgary based painters and decorators with excellent customer service
What makes our painters and decorators different?

Speedy Service
We respond to any inquiry within two hours; we are available for consultation as soon as the next day. Get your Calgary property transformed and book your house painters and decorators for the same week!
Easy Process
With our hassle-free painting and decorating service, you can leave everything to us. You're our priority. All you need to do is to book your consultation. We then inspect, advise, and paint!

Top Quality
We have been painting Calgary properties for years and our experienced painters and decorators use only superior materials. Plus, we give 2 years warranty on every job.

Experienced Team
Our team has a minimum of 8 years of experience, knowing the best tools and materials depending on the desired service. Our professionalism and quality makes us stand out from the crowd.
Hundreds of Homes in Calgary Choose us
Fully licensed and insured
100% guaranteed results
WCB Coverage
Highly qualified, skilled and experienced house painters
Top-quality paint and materials
Free colour consultation with a professional interior designer
2-year paint job warranty on workmanship and materials
Proper preparation of all surfaces to be painted
Foreman on every site
Low VOC paint
Foreman on every site
9.5 /10 Home Stars ratings
Request A Free Estimate Now
From the  planning of the project to execution, our painters will  give your home the look it deserves.