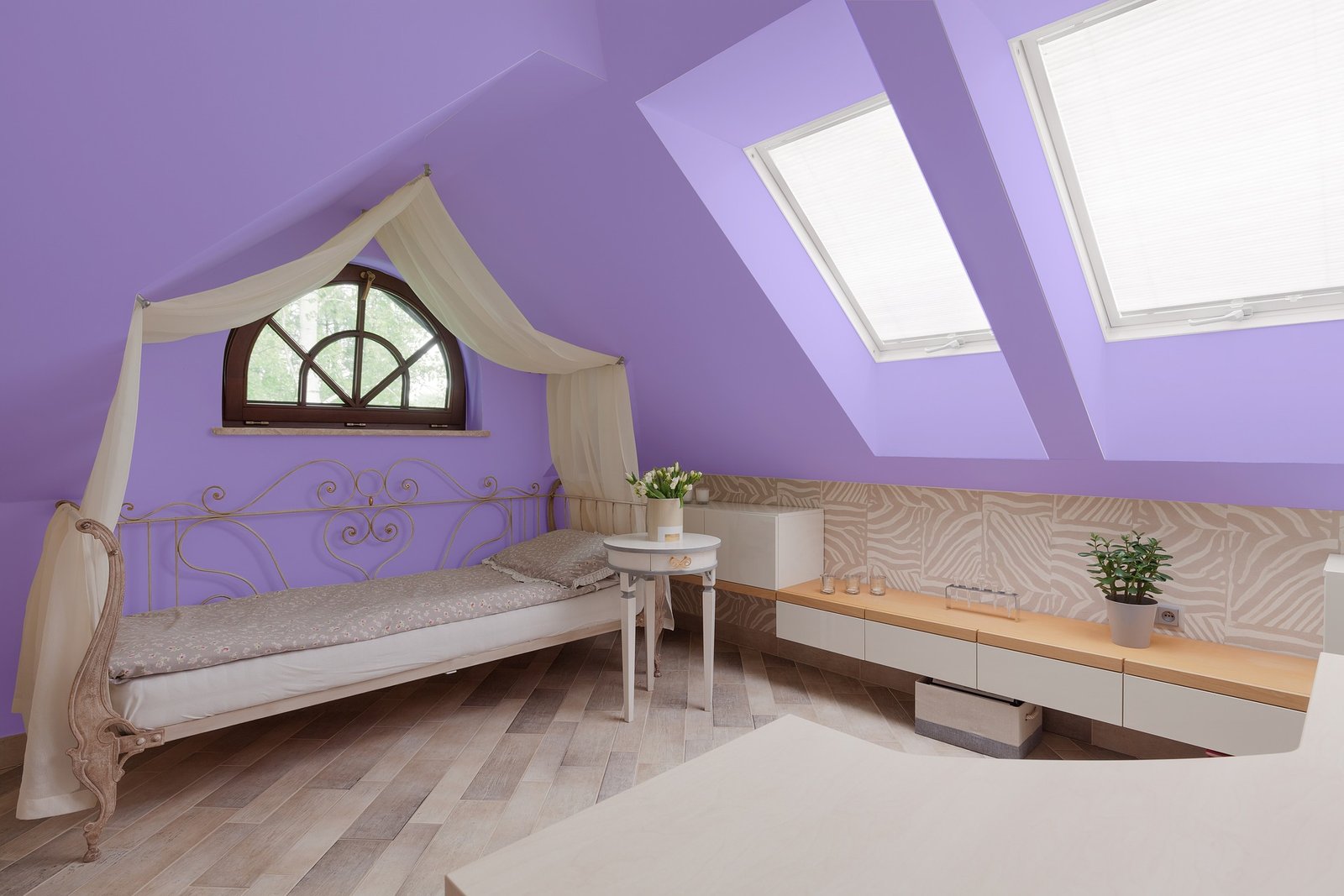 Re-painting the House
If you've just decided to repaint your house, it's easy to get carried away with the colors and methods involved in achieving the final appearance while overlooking the safety considerations associated with painting your home. Some features of home painting should make you think twice before dismissing expert advise, even if you're using the right tools and safety gear.
Before painting your home, it is always a good idea to evaluate the state of your current paint and test for any issues linked to chipping, warping, or bubbling paint. The presence of cracking or bubbling paint might indicate water damage or a more serious issue with the construction of your house. A skilled painter should assess the building and provide you with expert advise on how to proceed.
To get your house ready to be painted, you'll have to remove the old paint, which may include mold or other nasties. You should always use safety goggles and a face mask while cleaning or sanding surfaces since harmful substances might be emitted.
Always follow the product's safety instructions, be mindful of the time it takes for the cleaning agent to operate, and dispose of any surplus in a safe and ethical manner if you use chemicals to clean a mould or mildew area before painting. (You can't flush it down the toilet!)
Before you begin painting the home, make sure it's a safe place to work. If something falls or is tripped over, it must be removed immediately. Remove any electrical equipment from the room and cover the floor to prevent spills or sandpaper dust from damaging it.
Ensure that you are only using the proper equipment and that you do it in a safe manner at all times!
tools for the painter
There are times when a ladder is necessary, but you should know the safety precautions connected with your specific model and, if it's a locking type ladder, how each mode of operation and safety feature works.
Every year, hundreds of people are injured or even killed as a result of a lack of attention to ladder safety in the home. It's important to make sure your ladder stretches completely and smoothly before you begin climbing it.
Safety measures based on common sense
If you're painting the ceiling or walls of your house, avoid placing paint tins and roller trays on a ladder. A professional painter that uses only professional, safe equipment and is well-versed in working properly and can pro-actively establish safe working settings is your best choice if you're worried about your own safety while painting your house.
In the field of painting, there are several new developments that use safe painting technology. For example, ladder gangways with a raised platform to decrease single ladder safety hazards, and new painter strategy plans that seek to be more efficient in their use of paint, as well as to get the job done well, and safely, are examples of these innovations.
There are numerous things you can do to lessen the hazards of house painting and raise the chance of a well-painted completed project, even if your home's state determines the relative safety of the painting task at hand.
The best advice from the experts
In order to guarantee that the home painting has been properly prepared and completed, make sure to only use suggested tools when selecting the safest equipment, ask your local expert for a scheduled maintenance service, use appropriate ladder safety, as well as execute a before and after review.
To guarantee that your home is painted in a safe and ready-to-live-in manner, professional painters such as Lucky Painting Limited are used. Only commercial-grade equipment and techniques are used in accordance with Lucky Painting' safe maintenance policy, which guarantees that appropriate paint removal methods are followed in a safe and efficient manner.
One of the few professional painting businesses who pride themselves on their safety service Lucky Painting Limited provides a high-quality paint application and expert guidance on how to preserve your home's paint for years to come.