Choosing the right office dividers might be a challenge.
Flexible office space is made possible by office partitions, which may be found in the majority of today's corporate workspaces as well. When it comes to creating a welcoming work environment, selecting the proper partitions is critical due to the significant impact they have on employee well-being and efficiency on a daily basis. To put it another way, a workplace with badly designed and colored dividers is more likely to be chaotic and stressful.

As a result, how can we determine which partitions are most suited for our workplace and staff?
We've put up a simple tutorial below to answer your questions.
1. Be aware of your alternatives.
The following are some of the most frequent forms of office partitions:
Cubicles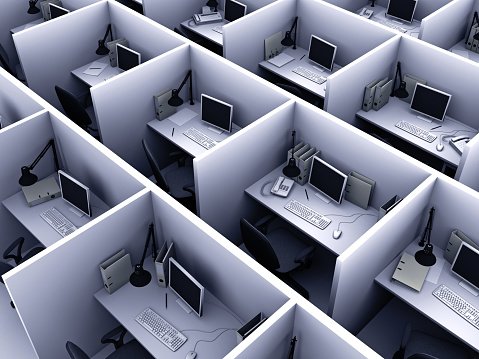 Employees work in a box-like space in cubicles, the most prevalent style of office divider. It's no longer uncommon to see desks that can be adjusted in height, extended arms, and monitor stands in cubicles nowadays.
Accordion-style walls
As a floor-to-ceiling office separation, accordion walls or flexible panel walls are a common choice. Accordion walls may be readily moved and rearranged in various ways to provide the space and privacy you want as required.
dividers made of wood or timber
Wood dividers might be an appealing and classic option if you're remodeling your permanent office space. For a quieter work atmosphere, wooden or timber dividers are excellent.
partitions of glass

Even though they don't provide as much privacy, glass dividers are a stylish, minimalistic option for your home's decor. Reduced noise and natural light are also provided by these partitions, which don't need any artificial illumination during the daylight hours.
2. Create a spending plan
With some of these possibilities in mind, it's time to finalize your spending plan. For example, if you have a permanent office location with no intentions to transfer, you may choose to invest in more durable materials like glass or wood for your dividers. The second option is a cost-effective, quickly installed, and removable partition solution if you want to transfer your business in the future.. Don't start shopping until you've decided on a budget based on the things your workplace really requires.
Don't compromise on privacy or noise reduction if you can help it
A peaceful, distraction-free work environment with privacy and individual space is essential. Ensure that each employee has enough noise reduction and space to work when designing your partitions. Floor-to-ceiling glass and wood barriers are excellent options for separating work areas, meeting rooms, and other task-specific activities.
Consider the possibility of modifying the design.
To many people's surprise, office walls have a significant impact on the overall appearance of an office space. It is possible to combine office partitions into your current setup with a wide range of options, components, materials, styles and patterns. Modern cubicles in the colors of your company's logo, for example, might be used to split a bigger area. Smaller offices, on the other hand, will benefit from folding panel walls with movable storage compartments. Make the areas of your office stand out by utilizing pictures, patterns, and colors.
Focus on how easy it is to maintain.
Some office divider materials may be more suited than others for your specific interior layout. For example, glass or polycarbonate partition material is preferable than other materials in terms of separating the office kitchen or lunchroom. Wood or timber materials, on the other hand, are more suited for high-traffic areas.
Ensure that your natural lighting is not overshadowed by partitions.
Another important aspect in keeping workers happy and productive is natural light, which may induce eye strain, headaches, and stress if used for lengthy periods of time. To avoid obstructing natural light sources, we recommend employing dividers in an unobtrusive manner. Making the room seem larger by doing so will also assist.
7. It's usually a good idea to be able to move things about.
Changing the look and feel of a room may be as simple as moving partitions from one location to another. If this is a common practice at your workplace, consider employing modular panels or accordion walls, which are both lightweight and easily transportable. It is possible to acquire a variety of modern-looking portable panels on the market.
Commercial fit-out businesses might be contacted for assistance.
enlist the help of a team of fit-out specialists
Our recommendation is to speak with specialists in the field for custom-made, high-quality commercial fit-out partitioning and installation. Using a professional means that you will get a distinctive design and the best use of your office space possible.
The importance of office partitions in today's workplace culture and atmosphere has been repeatedly emphasized throughout this essay. Lucky Painting Company in Calgary offers decorating and painting services for people who want a unique work environment. Call Us today to get a free estimate.